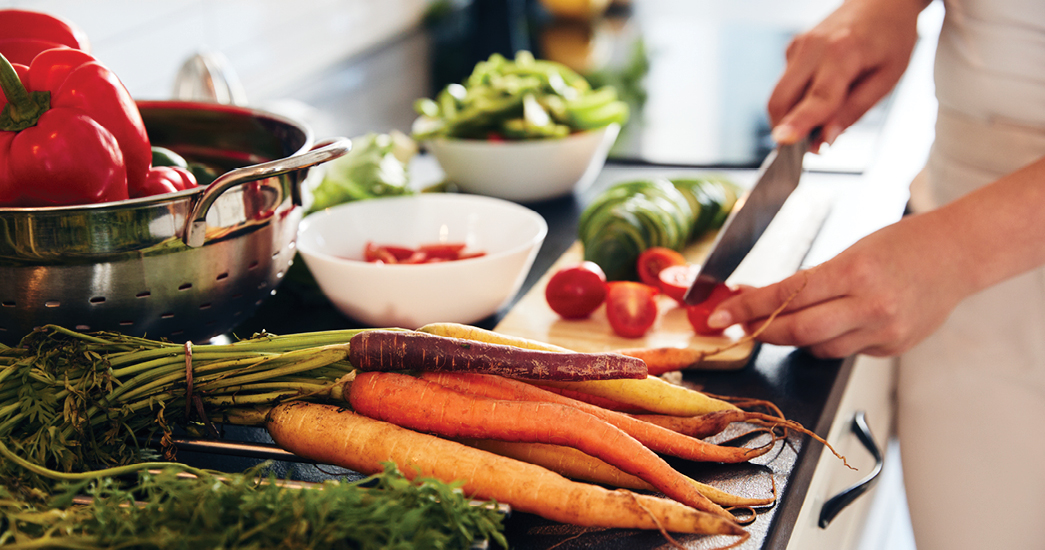 Nutrition and Health: Can Food Be an Effective Prescription?
When hearing the term "healthy eating," most imagine the familiar, colorful food pyramid of years past. Almost a decade ago, that pyramid shifted into a plate, giving far more real estate to vegetables and healthy proteins. Regardless of its size and shape, everyone knows that a well-balanced, nutritious diet is a key part of a healthy lifestyle. But for many, it can be a lifeline too, as nutrition has a direct impact on the overall health and risk for chronic diseases like diabetes, heart diseases and certain cancers.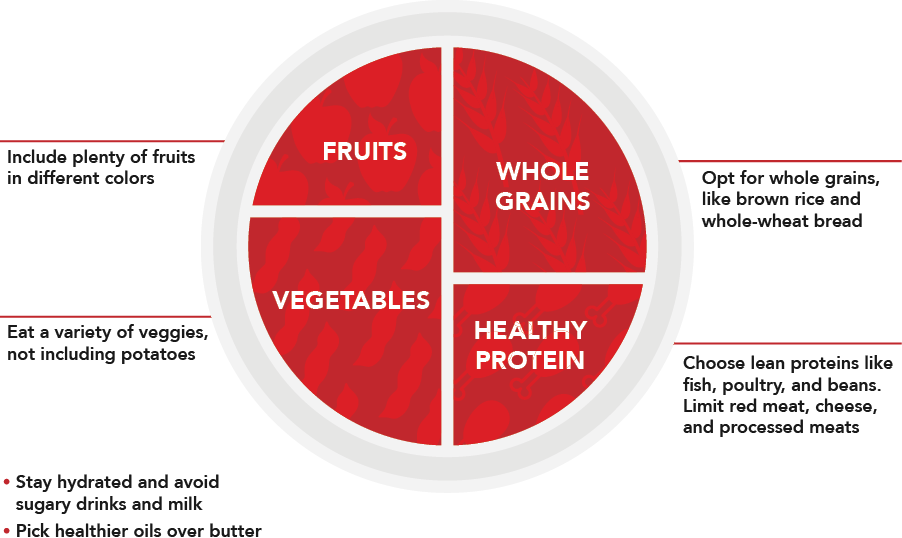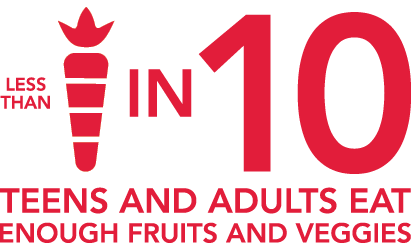 It's especially beneficial to adopt healthy eating habits early in life. Proper diet, exercise and sleep can help children grow and avoid the development of long-term health issues down the road. Yet even for a developed country like the United States, poor nutrition is a major issue. According to the CDC, 16% of pregnant women and 14% of children aged 1-2 are deficient in iron, and fewer than one in 10 adolescents and adults eat enough fruits and vegetables. At the same time, 19% of young people under 19 and as many as 40% of adults are categorized as obese.
In our current culture, limited time and resources can prevent many people from getting the right foods on their plates. Fresh, nutritious foods can be expensive, and hard to access for families living in food deserts—low-income expanses in urban and rural areas with few or no grocery stores. Multiply these factors with the current pandemic and it's easy to see the challenge behind getting a balanced meal on the table—especially with remote learning, as typically 22 million children rely on free or reduced-price lunch at school. With healthy eating so closely tied to lifelong wellness, it's never been more important to examine the foods we eat as essential medicine for our bodies and to understand how we can prioritize them as such.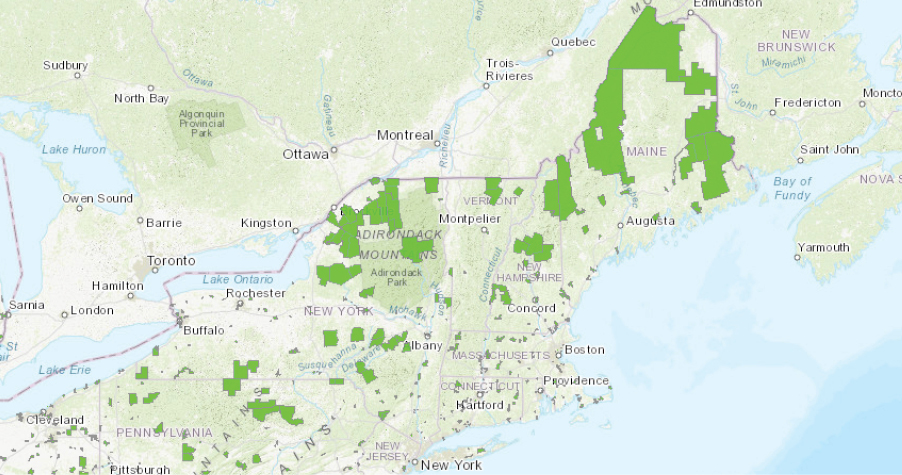 From health care providers to Congress, more and more organizations are moving to formally recognize the significance of nutrition in overall health. In 2018, a bipartisan initiative led by Congressman Jim McGovern of Massachusetts founded the Food is Medicine Working Group, a coalition to support research and legislation that partners food access with public health. For example, the Group explores how government-sponsored food programs can address hunger, while curbing the Medicare costs from complications due to chronic diseases. This year, the Group introduced the Medically Tailored Home-Delivered Meal Demonstration Pilot Act of 2020, allowing medically compromised seniors to have doctor-tailored meals delivered to their homes.
Food delivery is also a helpful perk of Foodsmart by Zipongo, a digital nutrition platform and new partner of Harvard Pilgrim Health Care. By taking a simple quiz, users are given nutrition recommendations and personalized support. Based on their location and profile, the app also sets up smart grocery lists and online ordering through familiar services such as: Instacart, Amazon Fresh, Walmart Pickup and Grubhub, so that fresh, healthy food is always accessible. The goal of this partnership is to improve nutrition and health care costs for members with nutrition-sensitive conditions, from hypertension to autoimmune diseases.
Members can access a variety of services through the Foodsmart app, such as:

Healthy recipes: Access a database full of recipes for every palate, schedule and budget.

Personalized meal plans: Get help planning tasty meals generated to match for preferences.

Local coupons: Discover daily and weekly deals from your local grocery stores.

Online grocery ordering: Start shopping for your digital grocery list and have items delivered.

Meal kit delivery: Opt for pre-portioned meal kits and heat-to-eat meals, delivered to your doorstep.

Restaurant guidance: Let the app help you find healthy options at all your favorite restaurants.
On your own, it's not always intuitive to find a meal plan that's right for your health needs. With so many trending diets and methods, it can be hard to know where to start or what works best for your specific body. Talking to a nutritionist or doctor can help point you in the right direction and give greater insight into your relationship with food. Along with healthy foods, there are also healthy eating habits that can assist with everything from proper digestion to fueling your next workout.
From nationwide, public legislature to personalized, doctor-designed meal plans, we've come a long way from the food pyramid days. Not only is proper nutrition necessary for a fulfilling lifestyle, but it can also help prevent health issues down the line, making our plates as important as prescriptions. To ensure you're on the right track when it comes to healthy eating, start by talking with your primary care physician and health care provider to find out what resources are available to you. In the meantime, here are some tips to get you started improving your daily diet:
Don't shop on an empty stomach: When you're hungry, you're more likely to grab more food than you need and give in to unhealthy choices.
Stick to your grocery list: Settle on your recipes before you hit the store, and only grab what you need—including lots of fruits and vegetables.
Avoid highly processed or instant foods: These items can be packed with sugars, hidden fats and empty calories, and are unlikely to keep you full.
Drop the salt shaker: Try to avoid adding additional condiments and extra salt to your food. Mustard, pepper or lemon juice are great alternatives.
Substitute where you can: Eating better doesn't mean letting go of the foods you love. Try some of the following:
White rice > Brown rice, or even cauliflower rice
Mashed potatoes > Mashed cauliflower
Pasta > Squash or zucchini noodles
Instant oats > Steel-cut oats
Sour cream > Plain Greek yogurt
Full-fat cheeses > Parmesan cheese
Ground beef > Ground turkey
Wheat flour tortillas  corn tortillas
Dairy milk > Unsweetened almond milk
Soda > Flavored seltzer
While healthy eating isn't the only component of staying healthy, it is an important—if not essential—piece of it. Diet, exercise and proper sleep work together for overall physical and mental well-being. To learn more about these keys to health, and to start focusing on your own, check out Harvard Pilgrim's Living Well at Home fitness classes and health and wellness webinars, available to all.