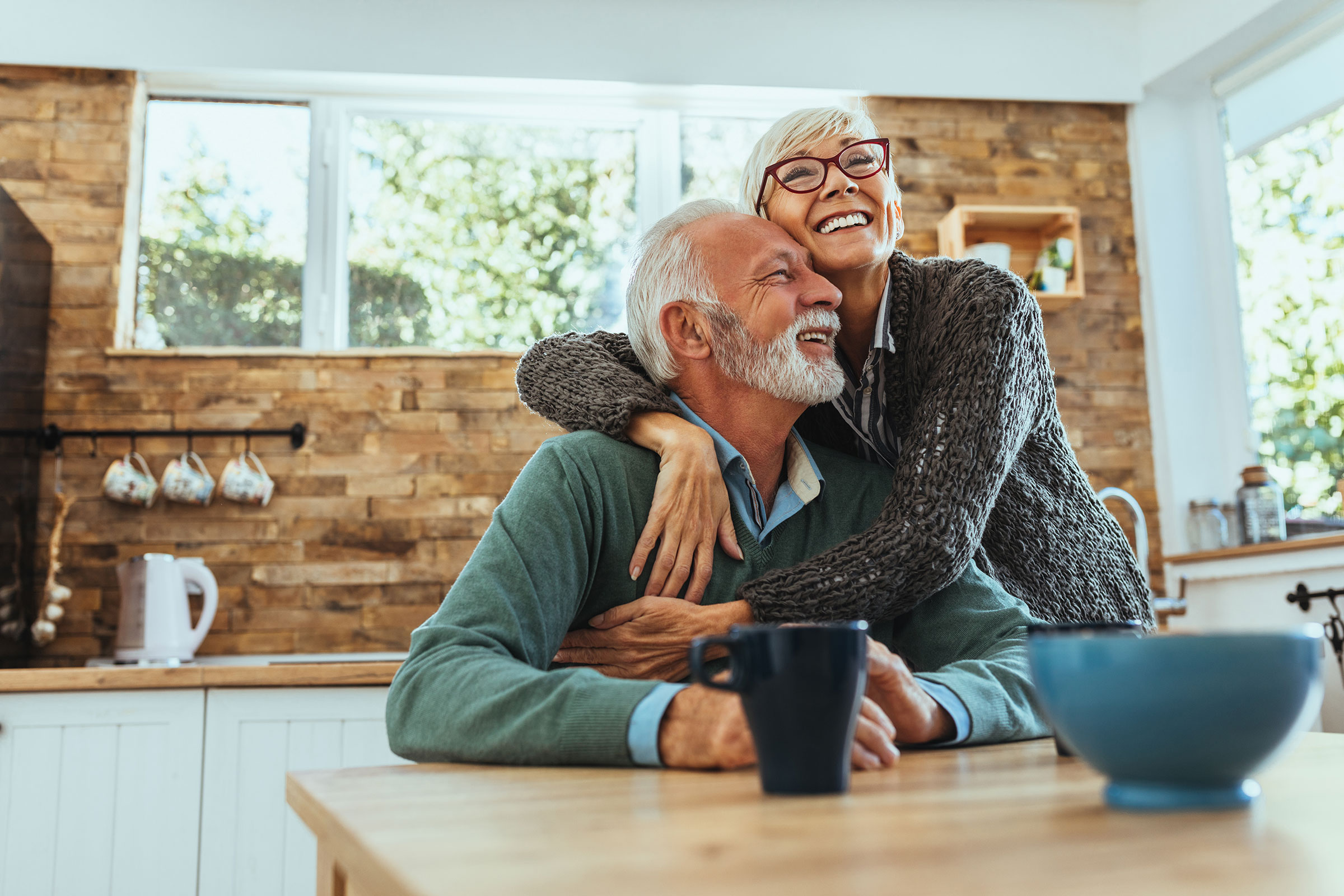 Supporting early cancer detection for Mainers
GRAIL cancer screening program now available for eligible Harvard Pilgrim members.
February is National Cancer Prevention Month and for select Maine Harvard Pilgrim Health Care HMO members, taking the first step towards cancer detection just got a little easier.
Point32Health, the parent company of Harvard Pilgrim Health Care (HPHC), and health care company GRAIL, are offering the multi-cancer early detection Galleri® test to eligible members at no cost to them. This groundbreaking test is performed on a blood draw and looks for a cancer signal across more than 50+ types of cancer, many of which are not commonly screened for today.
The Importance of Cancer Screening & Early Detection
It's no secret that cancer screenings and early detection can greatly improve health outcomes, as it helps patients gain access to care at an earlier stage of illness. And for Maine, this hits particularly close to home; cancer is the leading cause of death in the state, and cancer rates are significantly higher than the national average, with 1 in 3 Mainers receiving a cancer diagnosis in their lifetime.
"We know that cancer has a critical impact in Maine, with one in three Mainers facing a cancer diagnosis in their lifetime," said Bill Whitmore, vice president for the Maine market at Harvard Pilgrim Health Care. "This pilot will help facilitate early detection when treatment can be more effective and there is the potential for a cure."
In addition to the pilot screening program, Harvard Pilgrim Health Care also recently provided a matching grant to the Maine Cancer Foundation to launch the Maine Cancer Blueprint to help better understand the current state of cancer in Maine. Through these initiatives, Point32Health and Harvard Pilgrim Health Care aim to support Maine in pursuit of better health and reduced disparities in cancer treatment and prevention.
Participating in the GRAIL Cancer Screening Program
The Galleri test is simple – member's blood is drawn and tested. If a cancer signal is found, results are shared with the ordering health care provider who can guide next steps, which may include additional diagnostic tests. The Galleri test can point to where in the body the cancer may be located, better informing the health team on follow-up testing to determine if a cancer is present.
To be eligible, Maine Harvard Pilgrim Health Care Plan HMO members must reside in the United States, have obtained their Harvard Pilgrim Health Care plan from either CoverME.gov or directly from Harvard Pilgrim, be age 50 years or older, not pregnant and not currently undergoing active cancer treatment. In addition, they must also meet at least one additional clinical criterion related to family or personal history of cancer, smoking history or BMI.
"Multi-cancer early detection tests, like Galleri, are the future because of their ability to find more cancers earlier, before symptoms appear, with a single blood test," said Josh Ofman, MD, MSHS, president at GRAIL. "We are delighted to expand our pilot with Point32Health, the first commercial health plan in the U.S. to offer Galleri."
There are multiple ways eligible Maine HPHC members can access the GRAIL cancer screening benefit. First, they can request the Galleri test online from a health care provider. There are also GRAIL blood draw events being held in Maine over the coming months, where eligible members can request the test and complete the blood draw at one convenient appointment.
The first GRAIL blood draw event is being held Saturday, February 25 and Sunday, February 26 in South Portland. And as of a week prior to the event, all 240 registration spots were filled. Members who may be eligible for the Galleri test as part of this pilot program have received notification from Harvard Pilgrim Health Care.
Point32Health is a nonprofit health and well-being organization, guiding and empowering healthier lives for all. Together, our family of companies help our members and communities navigate the health care ecosystem through a broad range of health plan offerings and tools. And when it comes to residents of Maine, Harvard Pilgrim has you covered with a wide variety of medical and mental health benefits as part of its health plan coverage.