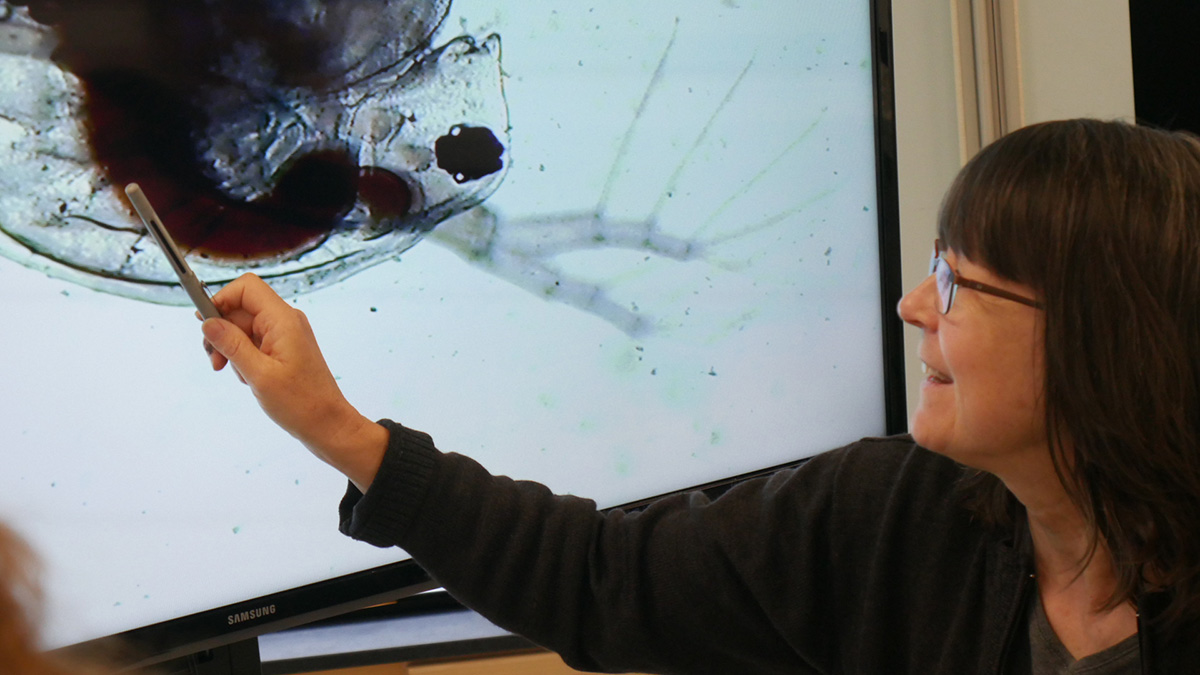 Citizens and scientists team up for community health
Dr. Disney points at a water flea (Daphnia) magnified under a microscope. Water fleas are commonly used in freshwater toxicology studies.
The MDI Biological Laboratory partners with citizen scientists, students and teachers on hundreds of data-collection projects around the globe, from Bar Harbor to the Bahamas, Spain and beyond.
Projects are as varied as human curiosity and concern: monitoring pollution in Vietnam, documenting roadkill-prone highways in the U.S., and helping Maine teachers and students track residential wells that are being sampled for potential toxins, such as arsenic.
Jane Disney, Ph.D., runs MDIBL's Community Environmental Health Laboratory, which in 2013 created "Anecdata" to provide an easy data-gathering platform for citizen science projects anywhere on the planet.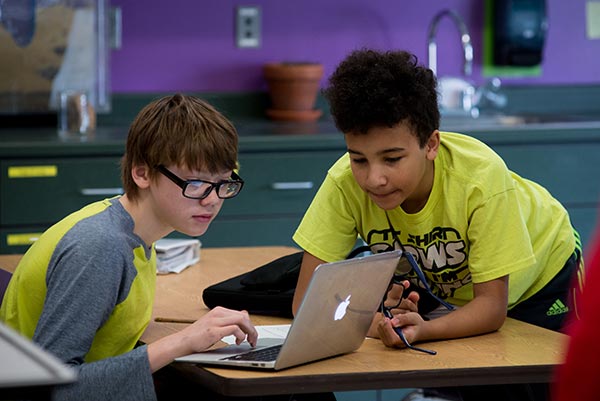 "Anecdata helps groups collect and share data that they can use to make a difference in the world."
Jane Disney, Ph.D.
Associate professor of environmental health, MDIBL
It's been a hit with project leaders and users.
"We now have 285 active projects with 13,745 users on Anecdata. They've collected more than 93,000 observations and 55,000 photos," Disney says. "Anecdata helps groups collect and share data that they can use to make a difference in the world."
It's also powering growth in the Lab's "All About Arsenic" program, which assists students at area schools in collecting drinking water samples for analysis, and informing their communities about the results.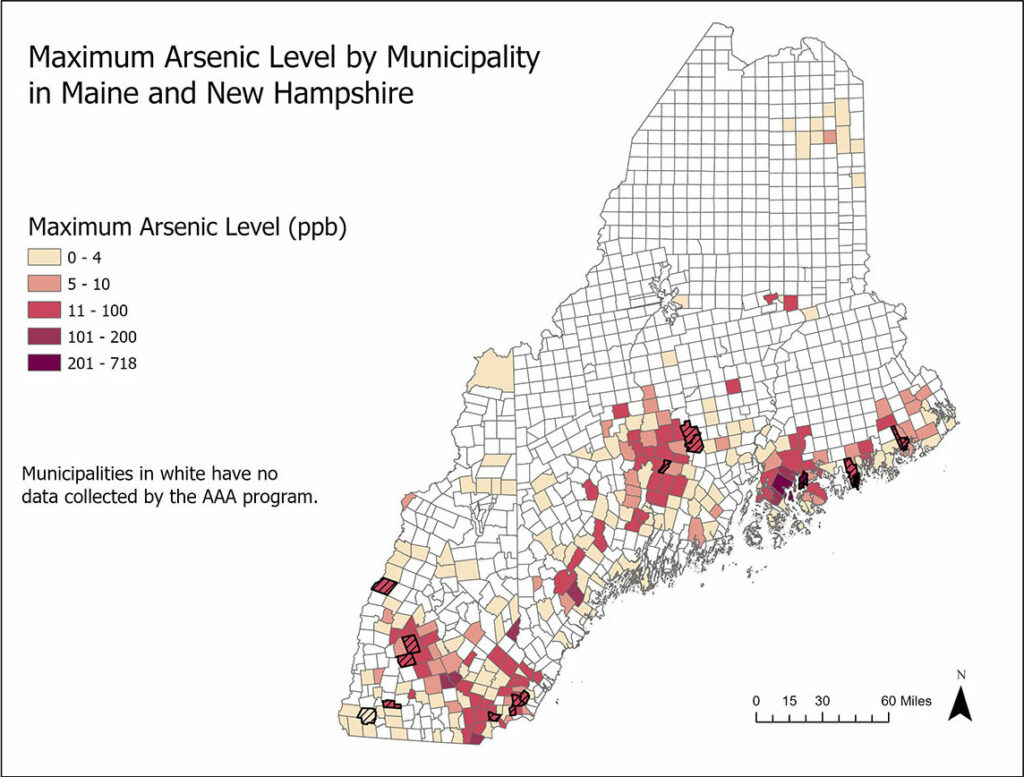 We asked: Can such curricula raise science literacy, change behaviors and improve public health? The answers are yes, yes and yes: for kids, teachers, homeowners – even Maine lawmakers who took testimony from participating students before enacting arsenic-related legislation.
So far, 3,525 water samples have been collected across Maine and New Hampshire. Twelve percent of Maine samples analyzed for arsenic exceeded federally recommended levels. Data collected by students contribute to overall understanding of the issue throughout the state.
And the program keeps on humming, with support from the National Institutes of Health. MDIBL is engaging with municipalities, NGOs, and schools at all levels, including College of the Atlantic and the University of New Englandto expand its reach and scope.
A related program to assess arsenic levels in the farms and gardens of Maine's agricultural communities, dubbed "Orchards, Gardens, and Fields" is underway. Students are collecting soil samples to determine routes of exposure and possible sources of well water contamination.
Next up: a new partnership with UNE and its "Legacy Scholars" program, which is inviting Maine residents age 55 and up to get involved. Called "Arsenic and Aging", it's another effort to raise awareness, and promote action to protect everyone's well-being.
To learn more and support MDIBL's array of innovative research and education programming, visit us here.